The Virginia Beach area and Hampton Roads have so much to offer there is no way to see it all in one trip, much less a few days. Within less than an hour drive time you can tour historic communities like Colonial Williamsburg and Jamestown, see world class Maritime museums, Art Galleries and more. Here are just a few attractions you may want to visit during your stay in Virginia Beach.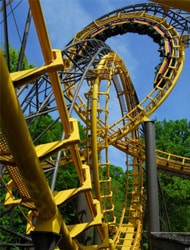 With dozens of rides, shows, special events and attractions, Busch Gardens is a landmark destination for families everywhere. Enjoy the Garden's shops and food emporiums, lakes, skyways, water features and rides as you wander from one European inspired community to another. Be sure and get your thrills on the Griffon, The Loch Ness Monster, The Alpengeist and LeScoot. For park hours, admissions and more information, call 800 343-7946 or visit the website.
On May 14, 1607, the Virginia Company explorers landed on Jamestown Island, to establish the first Virginia English colony on the banks of the James River. Recent discovery of the exact location of the first settlement and its fort indicates that the actual settlement site was in a secure place, away from the channel, where Spanish ships, could not fire point blank into the Fort. In 1893 Jamestown was owned by Mr. And Mrs. Edward Barney. The Barneys gave 22.5 acres of land, including the 1639 church tower, to the APVA. The remaining acreage on the island was acquired by the National Park Service in 1934 as part of the Colonial National Historical Park. Today, Jamestown is jointly operated by the APVA and NPS. For more information on the site, archaeological dig and tour, call 757 229-1733 or visit the website.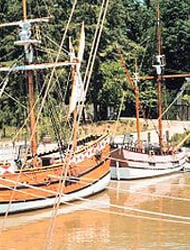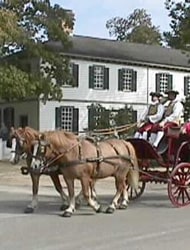 Experience life as it was in our nation's past. Explore the homes and buildings where men like Thomas Jefferson, George Washington, and Patrick Henry led the fight for independence. Visit scores of original buildings, hundreds of homes, shops, and public buildings that have been reconstructed spread over 301 acres. See rare animal breeds, trades, and gardens and enter into the spirit of them as you dance with an 18th-century instructor, walk with curators and gardeners, take part in a witch trial, or march with the Fifes and Drums. Find these programs and many more offered daily in Colonial Williamsburg's Historic Area. For more information about admission, hours and special programs and events call 1-800 History or visit the website.
Nauticus & Battleship Wisconsin
Located in downtown Norfolk, The Nauticus Museum and adjacent Battleship Wisconsin offer a wealth of interactive exhibits, weaponry, underwater artifacts, detailed ship models and tours highlighting the region's importance in our country's Naval history and maritime life. See special exhibits covering early naval development at Jamestown, the foundation of the steel navy, NOAA exploration, and modern Naval warfare. Visit the Battleship Wisconsin berthed next door to see one of the largest and last battleships ever built by the U.S. Navy. Explore its deck through a self-guided, or audio, tour that will take you back in time to experience this majestic ship that earned five battle stars during World War II. The Hampton Roads Naval Museum is owned and operated by the United States Navy and located on level two of Nauticus. For hours and admissions information call 757 664-1000 or visit the website.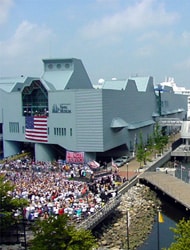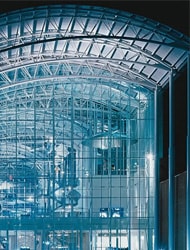 Virginia Air & Space Museum
The Virginia Air & Space Center is the official visitor center for NASA's Langley Research Center and Langley Air Force Base. See and interact with exhibits that will let you launch a rocket, pilot a space shuttle, explore the Apollo 12 Command Module and a DC-9 Passenger Jet. You'll also enjoy the 3D IMAX theater with films on the Hubble Space Telescope and Under The Sea Exploration, as well as other popular movies. For admissions and hours information call 757-727-0900 or visit the website.
Housed in an Italian-inspired structure on the Hague Inlet of the Elizabeth River, the Chrysler Museum of Art houses an encyclopedic collection, almost 40,000 objects covering nearly 5,000 years of history. Highlights of the permanent collection include a comprehensive survey of European and American painting and sculpture, a world-renowned glass collection, a rich photography program, Art Nouveau furniture, as well as African, Asian, Egyptian, Pre-Columbian and Islamic art. It is a collection that any museum in the world would envy. For hours and additional information call 757 664-6200 or visit their website.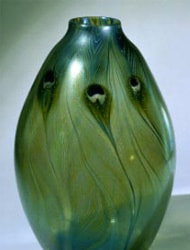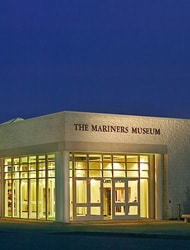 Located in Newport News, the Mariner's Museum is home to the largest collection of maritime artifacts in North America. You'll find dozens of galleries covering the Chesapeake Bay, US naval history, commercial steamships, and much more. See the Mariner's collections of figureheads, ship models, navigation instruments, charts and maps, paintings and photographs, as well as a collection of over 150 small craft from 36 countries around the world. The Mariner's Museum is also home to the USS Monitor Center, an extraordinary exhibit made up of historical artifacts and interactive displays that let you experience the fear, the awe, and the excitement that surrounded this extraordinary time in our nation's history. For hours, admissions and additional information call 757 596-2222 or visit their website.
The Hermitage Museum and Gardens consists of an early 20th century historic house and museum with a world-wide art collection, including the William and Florence Sloane collection along with contemporary exhibition galleries, all surrounded by twelve acres of formal gardens and natural woodlands, educational wetlands, a Visual Arts School, and a Studio Artists Program. A vibrant lecture and study program and 12 acres of magnificent formal gardens, forest and woodlands, provide something for almost every visitor to enjoy. For hours, admissions and additional information call 757 423-2052 or visit their website.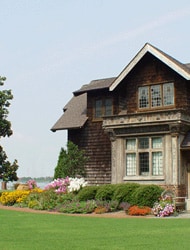 SUMMER HOUSE APARTMENTS – RESORT LIVING AT THE OCEANFRONT
50,000 square feet of retail stores, restaurants, outdoor cafes, boutiques just one block off the famous Virginia Beach Boardwalk and anchoring the affluent Virginia Beach North End.