Leasing
More Than A Destination…
The Heart Of Virginia's Premier Resort Community
The Oceanfront is the heart of Virginia Beach, Virginia's largest city. A steady flow of tourism draws more than 3 million visitors annually, with an impact in excess of $1.4 billion. And 80,000 of the region's most affluent individuals live within 5 miles of the resort area and 31Ocean, at the center of it all. A premier developer in Hampton Roads has completed a $40 million investment in the local infrastructure.

Located a few blocks from the I-264 expressway, at the busy intersection of Pacific Avenue, Atlantic Avenue and Laskin Road, 31Ocean is also just one block off the ocean. It's so close that your employees and customers will see and smell the ocean, as they stroll the pedestrian promenade, visit the boutique shops and dine at sidewalk cafes and upscale restaurants.
With over 59,000 gross square feet of new Class A office space, nearly 50,000 gross square feet of ground floor retail space, and 178 resort apartments, 31Ocean is a destination address unto itself. Phase II of 31Ocean, the Summer House Apartments, Sidney Kellam Office Building and Shops at 31Ocean join the posh Oceanfront Neptune's Park and Entertainment venue to create the largest development on the Virginia Beach Oceanfront.
Leasing for the Shops at 31Ocean and the Sidney Kellam Office center is now underway. Speak to one of our leasing agents today. Call 757.425.1714 for more information and to make an appointment. Discover what hundreds of business owners have already found out, Virginia Beach is where opportunities are made!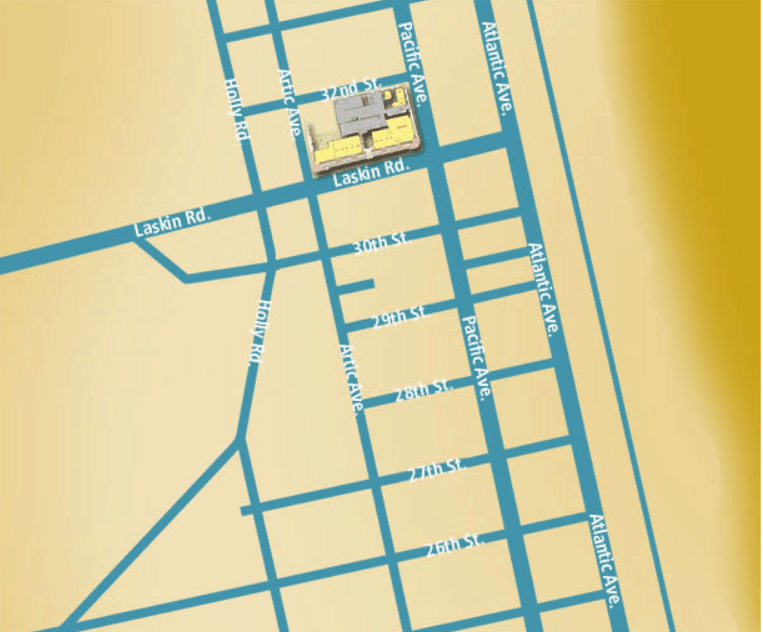 SUMMER HOUSE APARTMENTS – RESORT LIVING AT THE OCEANFRONT
50,000 square feet of retail stores, restaurants, outdoor cafes, boutiques just one block off the famous Virginia Beach Boardwalk and anchoring the affluent Virginia Beach North End.