Virginia Beach is known for its beaches, resort activities, boardwalk and magnificent sunsets but you may not know that it is also home to a vibrant array of wildlife, including wildfowl, migratory birds, marine life and endangered species. Hike, bike or walk the trails of our parks and wildlife sanctuaries, explore historic locations and see the abundance of nature at every turn.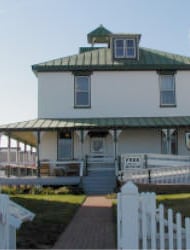 Atlantic Wildfowl Heritage Museum
The museum is dedicated to the wildfowl of the Atlantic Flyway and is located in the century-old Dewitt Cottage. Exhibits include wildfowl and shorebird carvings that trace the evolution of the uniquely American art form from simple traditional decoys to contemporary lifelike carvings. For more information and hours, call 757 437-8432.
Back Bay National Wildlife Refuge
The Back Bay Refuge is more than 9,000 acres on and around a coastline typical of those found on barrier islands along the Atlantic and Gulf coasts. Habitats include beach, dunes, woodland, farm fields, and marsh. Approximately 10,000 snow geese and a large variety of ducks visit Back Bay Refuge during the peak of fall migration, usually in December. The refuge also provides habitat for a wide assortment of other wildlife, including threatened and endangered species such as loggerhead sea turtles, piping plovers, peregrine falcons, and bald eagles.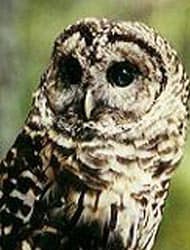 In the 1800s, False Cape gained a reputation as a ship's graveyard. The name False Cape came from its close resemblance to Cape Henry, which lured unwitting sailors into shallow waters. One of the area's first communities, Wash Woods, was developed by survivors of such a shipwreck. The village's church and other structures were built using cypress wood that washed ashore from a wreck. The Back Bay Restoration Foundation operates a tram that leaves from the Back Bay National Wildlife Refuge and travels through the refuge. The trek allows visitors to explore the park for two hours in the Barbour Hill contact station area or ride farther to False Cape's Wash Woods area.
Virginia's most visited park is famous as the landing place of the first permanent English settlers, in 1607. First Landing offers boating, swimming, nature and history programs, hiking, biking, picnicking, a boat launch, cabins and 20 miles of trails on 2,888 acres. Built by the Civilian Conservation Corps in the 1930's, Seashore State Park as it was originally known was renamed in 1997 to reflect its historic significance.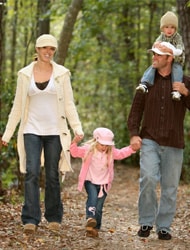 SUMMER HOUSE APARTMENTS – RESORT LIVING AT THE OCEANFRONT
50,000 square feet of retail stores, restaurants, outdoor cafes, boutiques just one block off the famous Virginia Beach Boardwalk and anchoring the affluent Virginia Beach North End.